Home Page › Home Renovation › xTWOstore Review for Sanitary Wares!
Thinking of buying Hansgrohe, Duravit and other branded sanitary wares at a fraction of what it costs in Singapore? Well, I took a leap of faith and bought them online, so here's sharing my xTWOstore review!
I basically got 2x of all the bathroom accessories and mixers, with the exception of the vanity mirror and rain shower.
It's pretty straightforward buying from them, you can either do an international order if you don't have your own freight forwarder, or sign up a .de account with them and choose self-pick up for those with your own forwarder. I chose the latter since I have corporate shipping accounts, and the prices are in Euros. If not, prices will be in pounds.
My total bill from xtwostore came up to be €3.596,99 and the credit card charge was SGD$5400, so the exchange rate applied was 1.501.
So fellow Singaporeans looking to jazz up your bathroom without breaking your bank, here goes!
Presenting My xTWOstore Review!
Mixer
I chose my mixers/basin combination based on the Hansgrohe mixer/basin recommendation, found over HERE. I liked the Duravit Foster basin very much so I got the Metris 260.
Item #: 31184000 – Hansgrohe Metris – Single lever basin mixer 260 without waste set for washbowls
Price: €312,06 for 2pcs, approx SGD$234 each.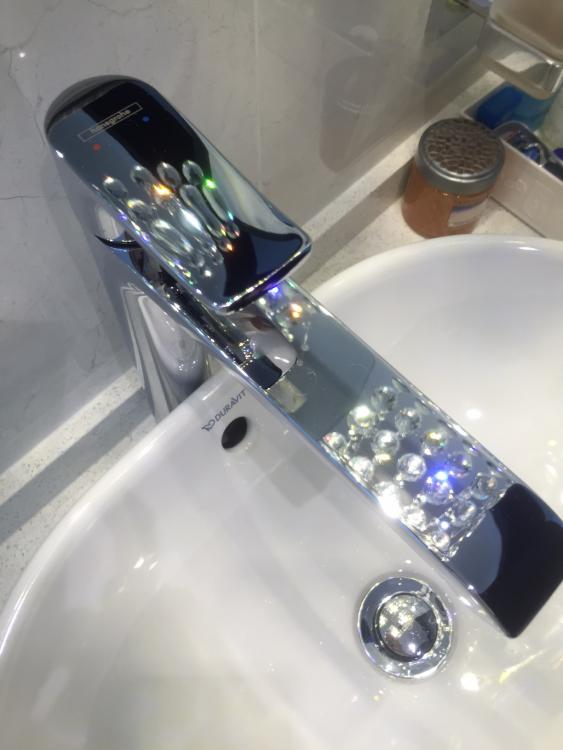 For comparison's sake, I snooped around the authorized dealers of Hansgrohe and Duravit, just to compare if the cost-savings are worth the stress and uncertainties that come with buying from xtwostore online. I couldn't find the exact same model but I found something similar in Singapore and the RRP is SGD$679.77. This dealer quoted a discount of 25% but that's SGD$509, I bought 2 for that price!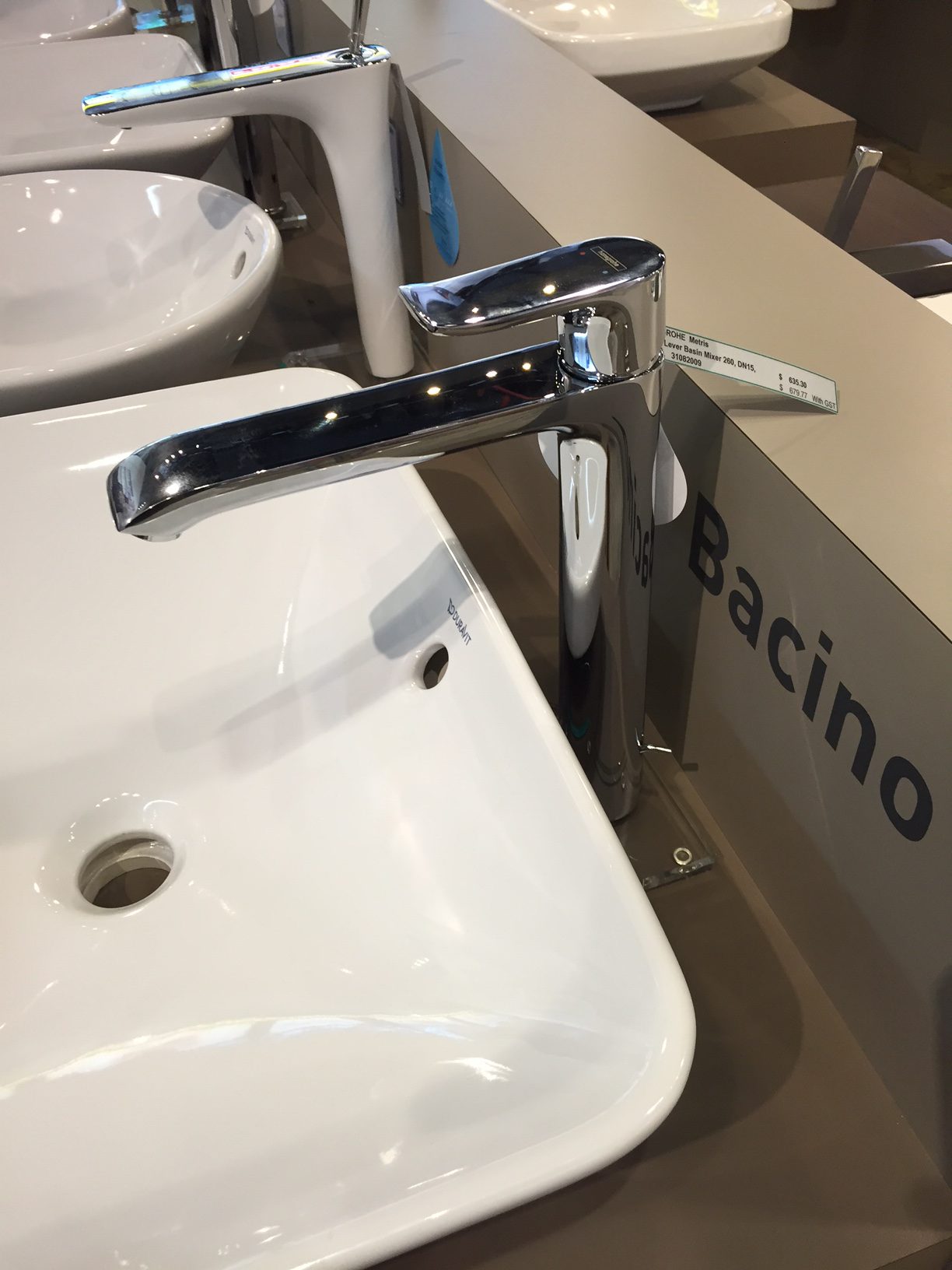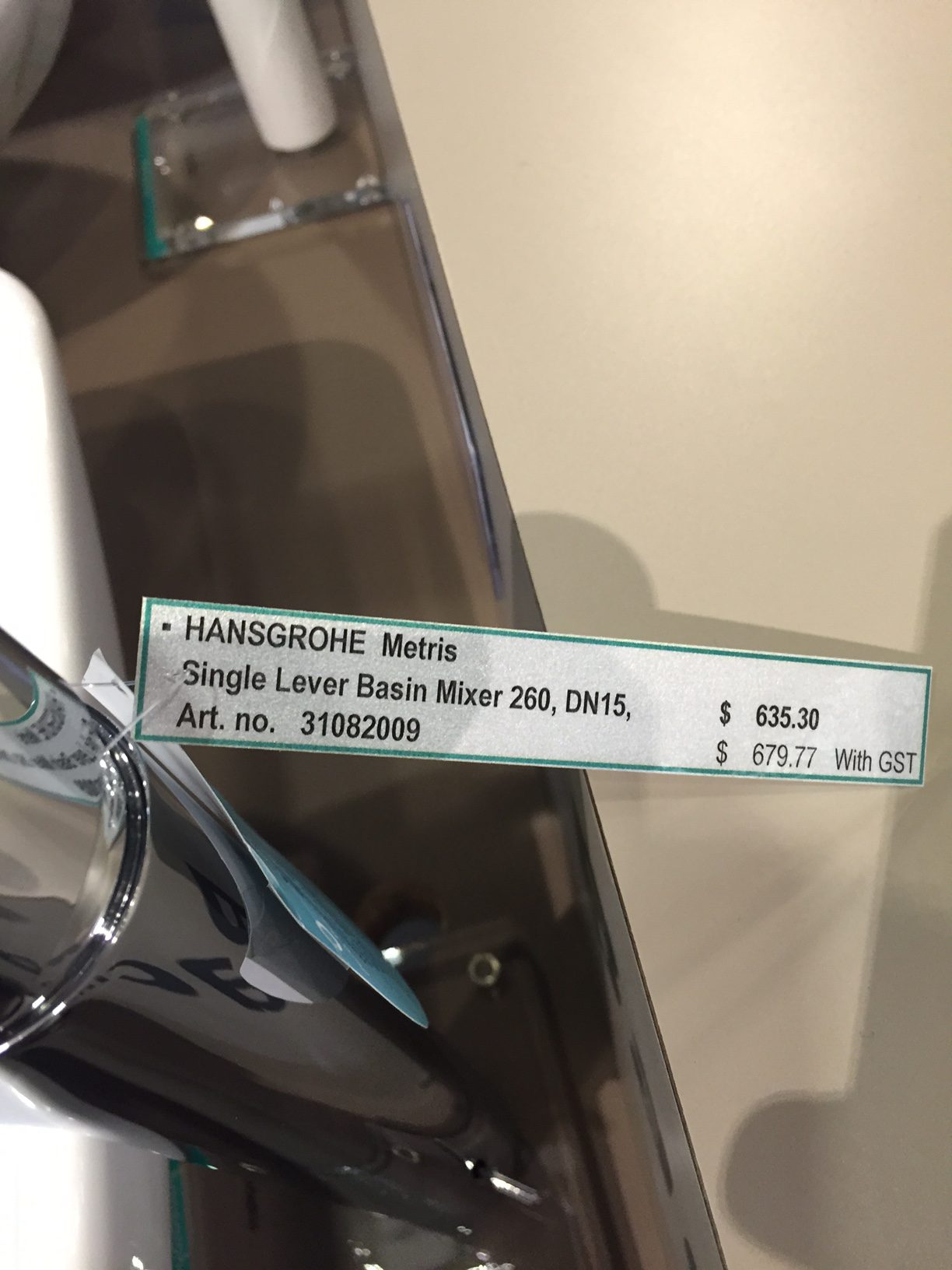 Basin
Item #: 0335500000 – Duravit Foster – Wash bowl 495 x 350 mm white
Price: €399,54 for 2pcs, approx SGD$300 each.
WC (Requires 3 parts, the wash bowl + cistern + toilet seat/cover) + additional pipe (depends on WC rough-in of your toilet, ask your contractor/plumber!)
Item: #2170090000 – Duravit ME by Starck – Stand-Tiefspül-WC 650 x 370 mm Kombination weiß (Wash Bowl)
Item: #0938100005 – DuravitME by Starck – Spülkasten für Anschluss unten links (Cistern)
Item: #0020190000 – DuravitME by Starck – Toilet seat with soft-close white (Toilet Seat)
Item: #8990250006 – Duravit – Vario-Anschlussbogen (Vario Bend – For some reason this item is no longer avail!)
Price: €415,38 for 2pcs, approx SGD$312 each
Price: €315,20 for 2pcs, approx SGD$237 each
Price: €180,48 for 2pcs, approx SGD$135 each
Price: €66,00 for 2pcs, approx SGD$50 each
Each WC costed about SGD$734 in total including the extra $50 bend I got due to the rough-in of my toilet.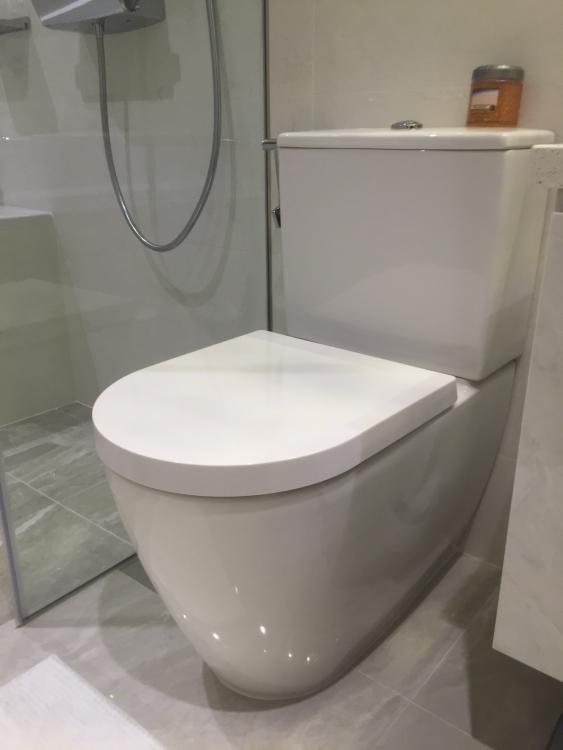 Just an idea of how much savings that equates to, the below is the RRP in Singapore, SGD$2689.98. The salesperson quoted me a discount of 30% off, and another dealer actually quoted about SGD$1400 per WC set. Well, I got 2 for slightly more; it's ~73% off RRP, insane savings even after shipping costs!
Rainshower
Item #: 27112000 – Hansgrohe Raindance – Select 360 Showerpipe DN
Price: €836,46 for 1pcs, approx SGD$1255.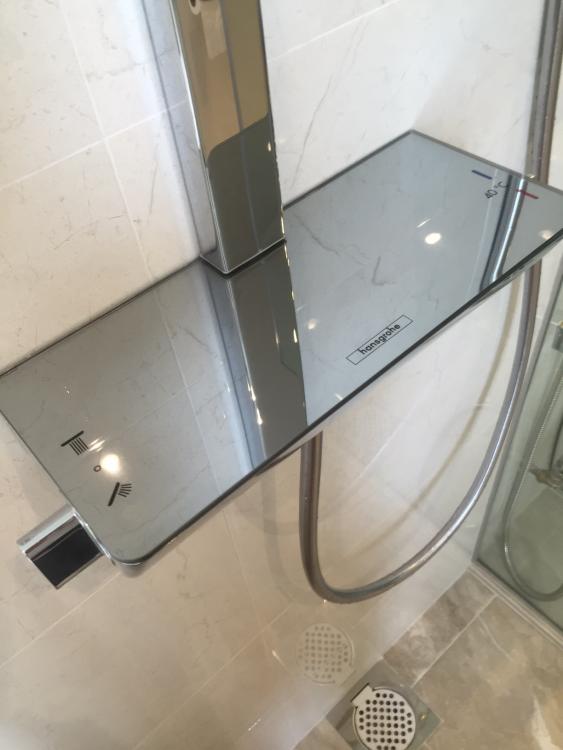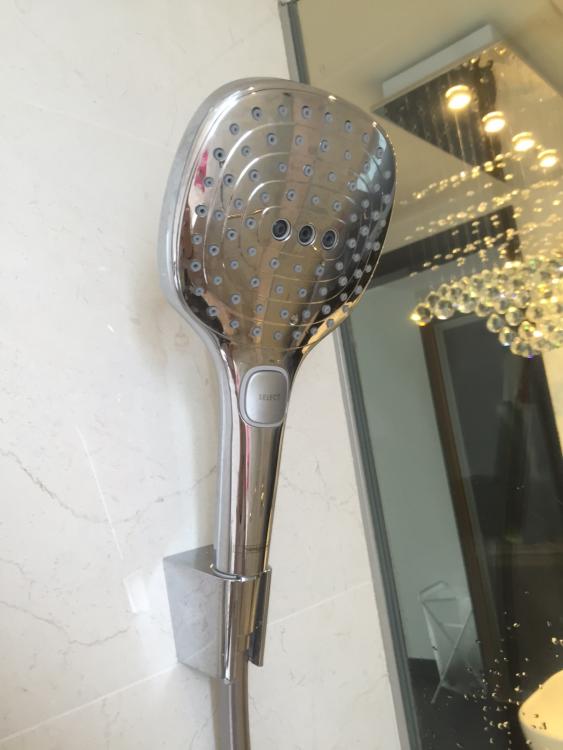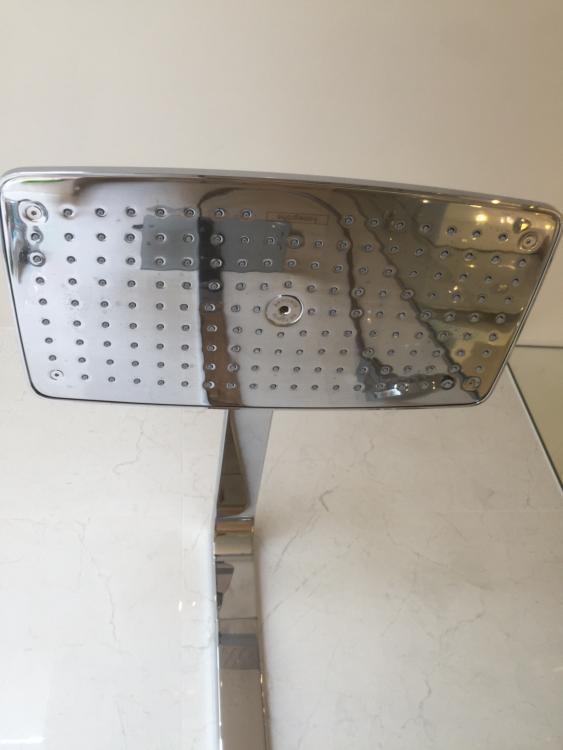 Same thing here, I couldn't find the exact same model but here's something very similar selling for SGD$3317.86, bearing in mind they usually quote about 25% discount, that's still a whopping SGD$2488!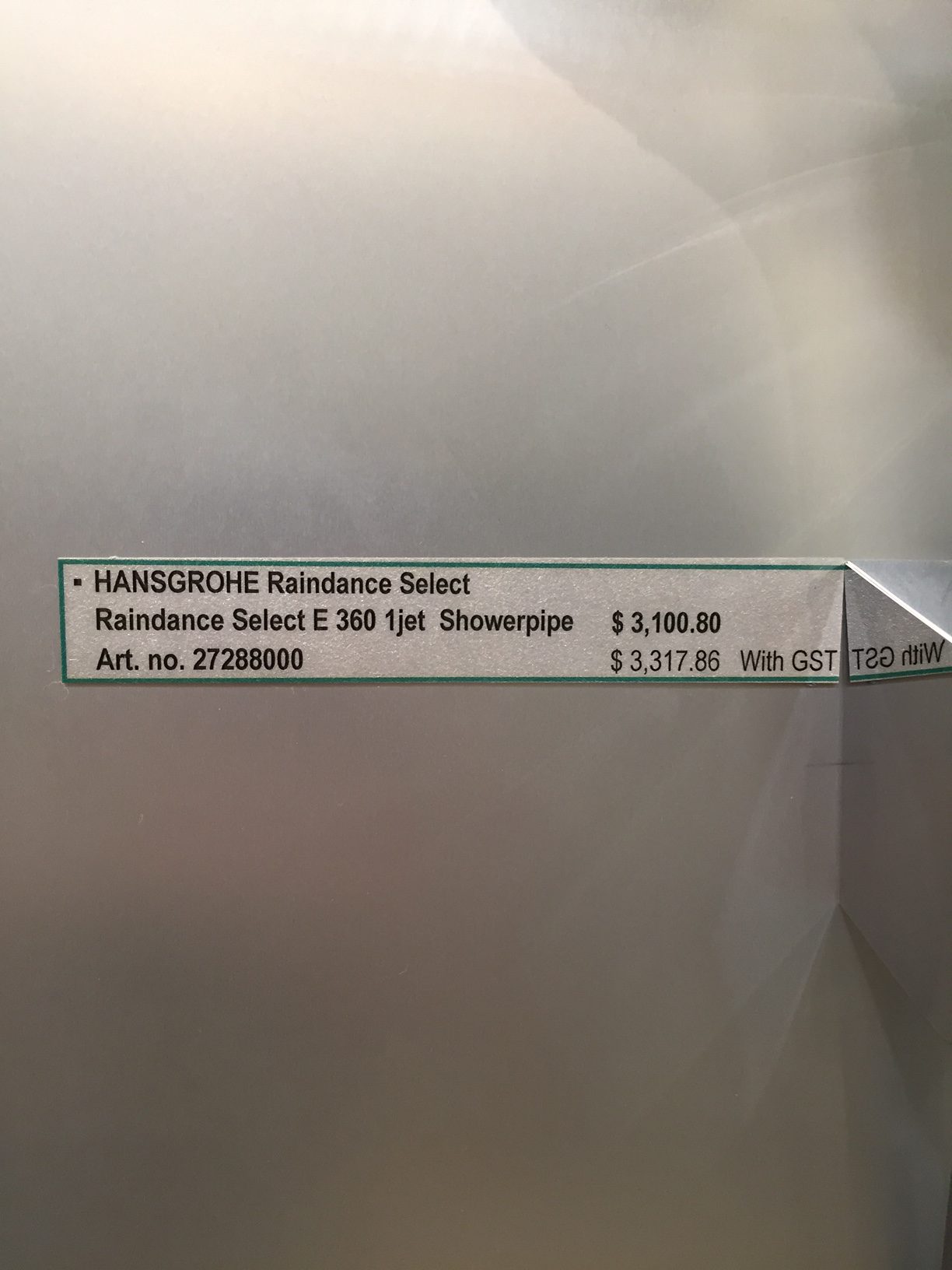 Bath Mixer
Item #: 71400000 – Hansgrohe Logis – Exposed single lever bath mixer
Price: €60,02 for 1pc, approx SGD$90.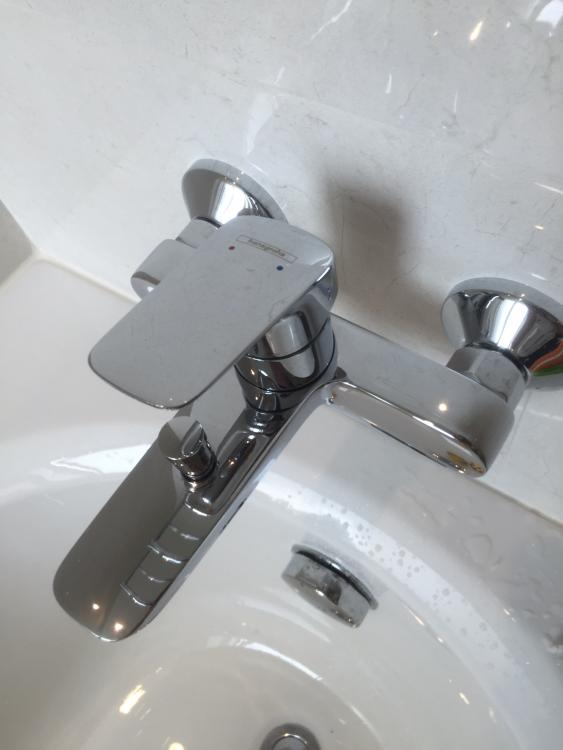 Shower (Common Bathroom)
Item #: 27037400 – Hansgrohe Raindance Select S – Shower Combi 900 mm white / chrome
Price: €256,95 for 1pc, approx SGD$385.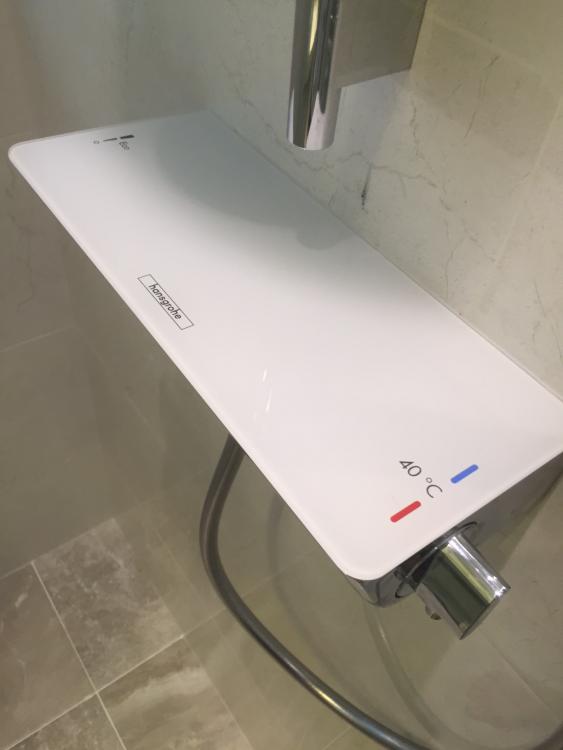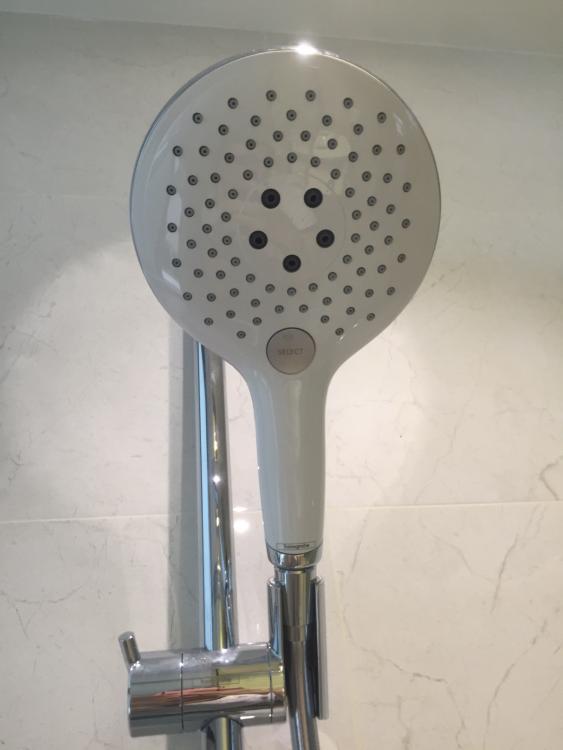 Make-up Mirror
Item #: 650 9200 – Steinberg 650 – Make-up mirror
Price: €87,00 for 1pc, approx SGD$130.
Hand Towel Ring
Item #: 650 2500 – Steinberg 650 – Towel Ring
Price: €53,46 for 2pc, approx SGD$40 each.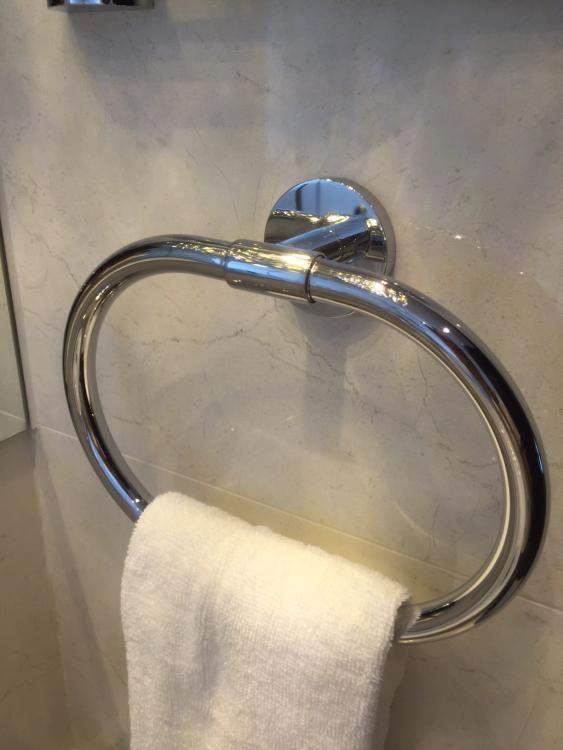 Glass Holder
Item #: 650 2000 – Steinberg 650 – Glass holder with glass
Price: €35,00 for 2pc, approx SGD$26 each.
Soap Dispenser
Item #: 450 8000 – Steinberg – Soap dispenser
Price: €105,94 for 2pc, approx SGD$80 each.
Toilet Roll Holder
Item #: 650 2800 – Steinberg 650 – Paper Holder
Price: €44,70 for 2pc, approx SGD$33 each.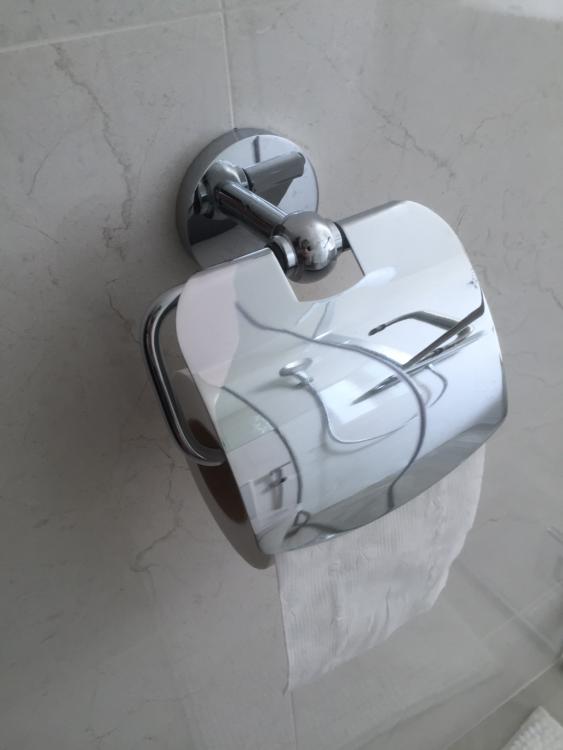 Towel Rack
Item #: 650 2750 – Steinberg 650 – Towel Rack
Price: €193,42 for 2pc, approx SGD$145 each.
Soap Holder
Item #: 450 2210 – Steinberg 450 – Soap dish
Price: €72,90 for 2pc, approx SGD$55 each.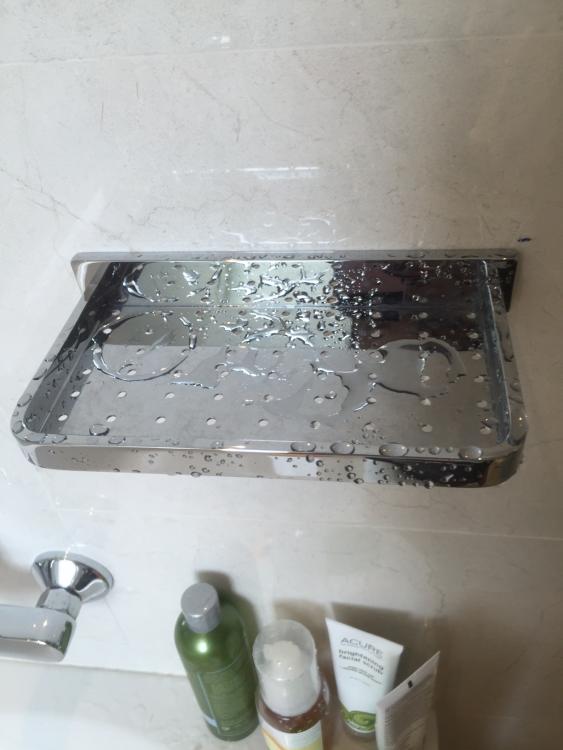 All the costs stated above exclude shipping and GST. Unless you have a corporate forwarding account, I'd suggest just getting the rain showers and mixers, cos the WCs are very heavy and would cost a lot using xtwostore's shipping. For my haul, the total shipping excl GST came up to ~SGD$900, door-to-door delivery. If you use xtwostore's in-house shipping, do bear in mind they do not ship door-to-door, you'd have to engage a forwarding/logistics company to clear customs for you and that will be extra costs involved, on top of xtwostore's quoted shipping costs.
When in doubt, just email the nice peeps at xtwostore. The contact person I was in touch with, is Darrell Yeo, who happens to be a Singaporean! He's really nice and patient, so do check with him regarding the shipping policy and costs to avoid getting a big shock if your haul gets stuck at the SG customs!
So what's the verdict of my xtwostore review? I'd definitely do it again if they don't increase their prices and my shipping costs remain competitive. I am of the view that sanitary wares should not be scrimped on, as I absolutely cannot stand the look of rusty and dirty fittings. Hansgrohe, Duravit and Steinberg (full brass and chrome plated, say no to rust!) are trusted brands but trust comes at a hefty price here in Singapore. So, I'm just really glad to have found xtwostore!
Hope my xtwostore review helps, especially fellow Singaporeans looking to buy their sanitary wares at a fraction of the cost here!
Read about the rest of my renovation journey:
Home Renovation for Resale Condominium – Part I
Home Renovation for Resale Condominium – Part II
My Blum Kitchen Review
The Final Completed Home Renovation!