Home Page › Baking Recipes › Rich & Good Copycat Pandan Kaya Roll Recipe!
Who loves Rich & Good's Pandan Kaya Roll, raise up your hands? *raises up both hands frantically* If you're game to bake-it-yourself (BIY), here's my recipe for a somewhat similar, copycat pandan kaya roll!
Rich & Good Copycat Pandan Kaya Roll Recipe
Here's what you'd need: (Makes 2 mini Pandan Kaya Rolls with some spare kaya, yum)
20x20cm pan
Lined with non-stick baking paper
Oven preheated to 170°C middle rack
*I like to place a baking pan at the top rack to block the top heat, to prevent drying out the thin cake layer.
Ingredients Needed: Pandan Cake Roll
3 small egg whites or 2 large egg whites
60g castor sugar or (4 tablespoons)
3 small egg yolks or 2 large egg yolks
40g cake flour or (5½ tablespoons)
Pinch of salt
2 tsp pandan paste (I get mine from Sun Lik)
25g coconut oil or (2 tablespoons)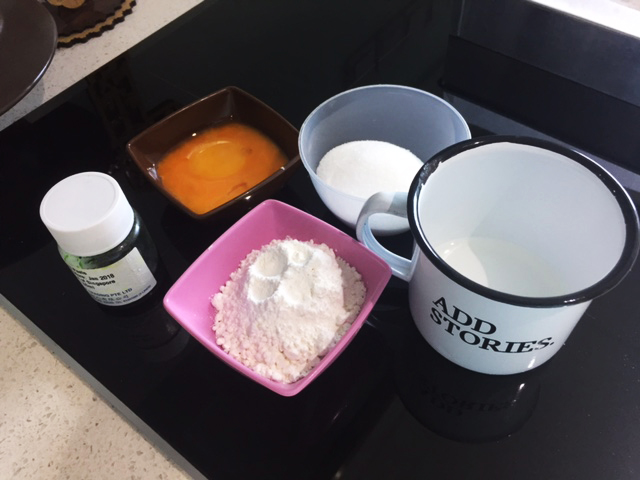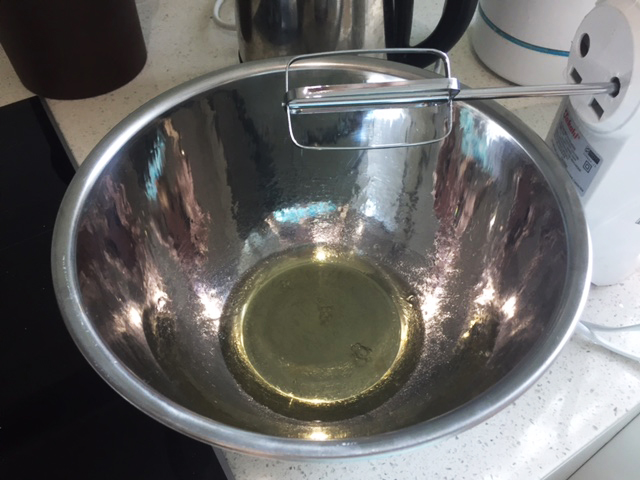 Steps for Homemade Pandan Cake Roll:
1) Prep your cake pan with non-stick baking paper, and preheat the oven to 170°C, middle rack.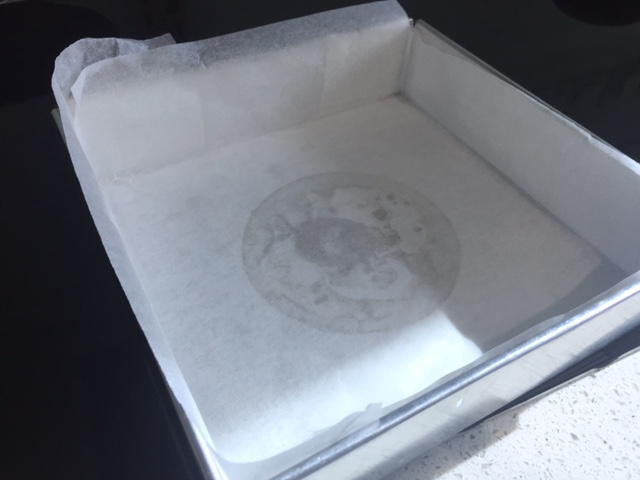 2) Beat the egg whites until foamy, then slowly add in castor sugar and beat until firm peaks – meringue is glossy and peaks are hooked.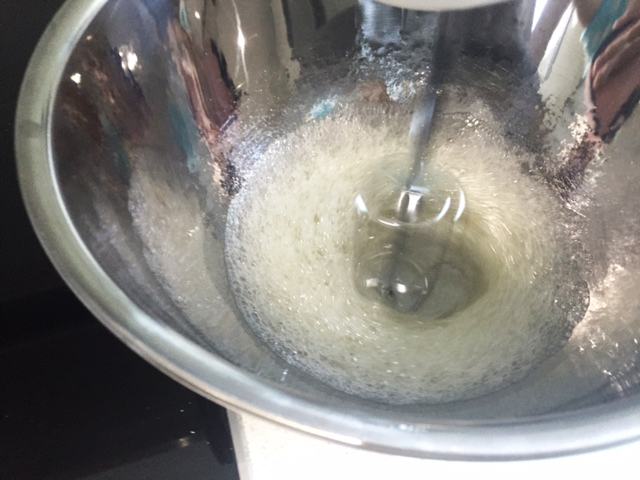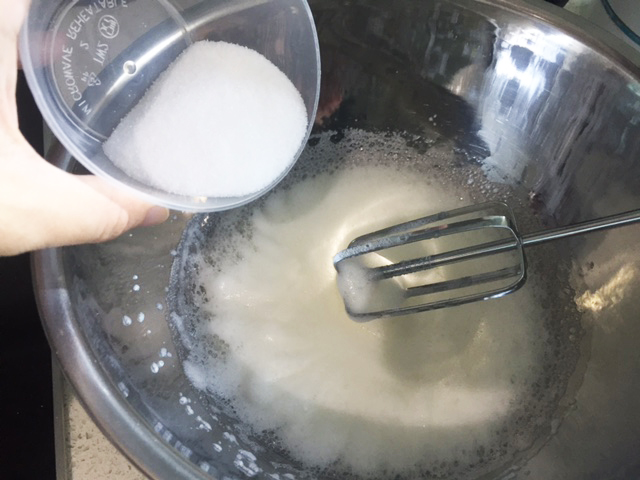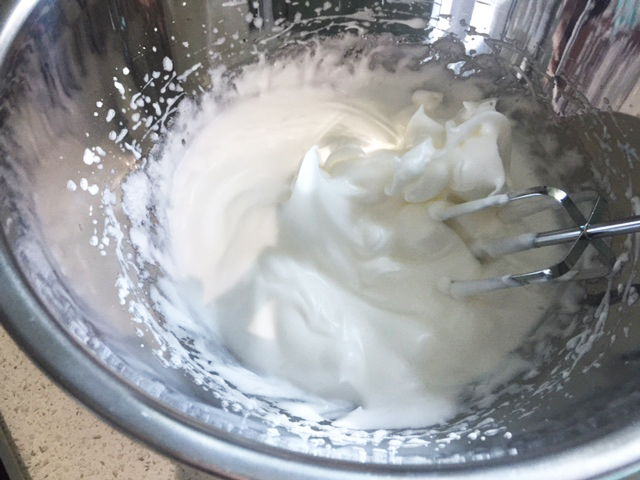 3) Pour in egg yolks one by one, gently combine before adding the next yolk.
4) Sift in cake flour and salt in 2 batches and gently stir until just combined. Don't overmix. Use spatula to scrap down sides.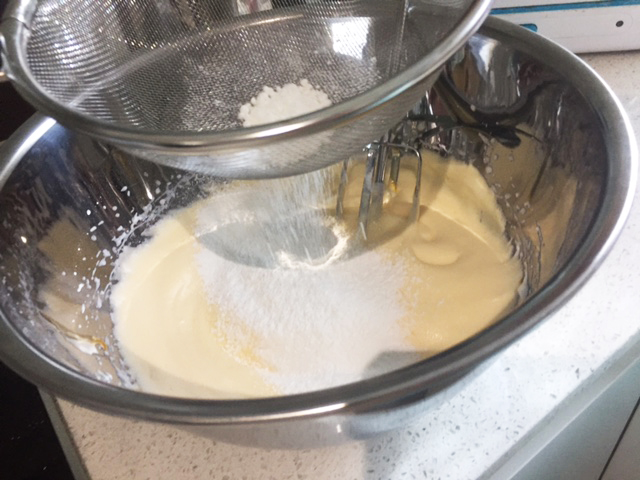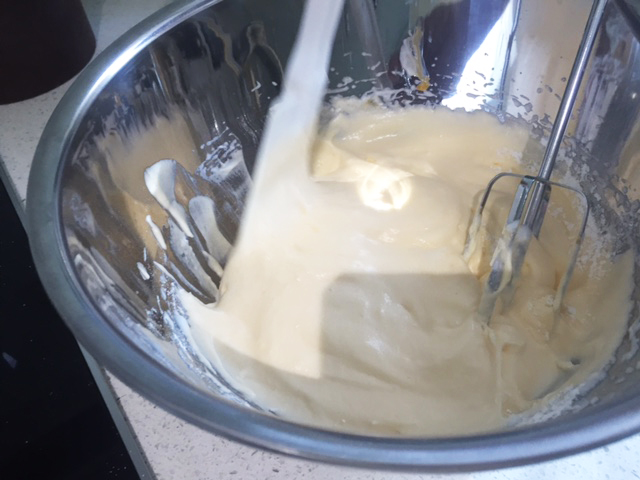 5) Pour in pandan paste and coconut oil. Use spatula and fold to combine until evenly mixed. There shouldn't be oil separated from the batter, it should be incorporated completely.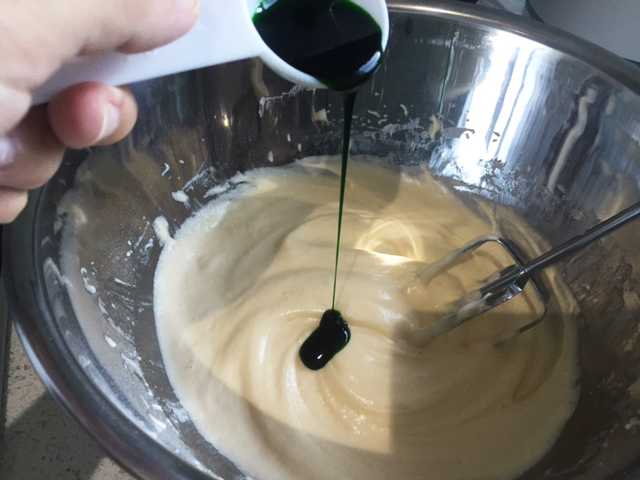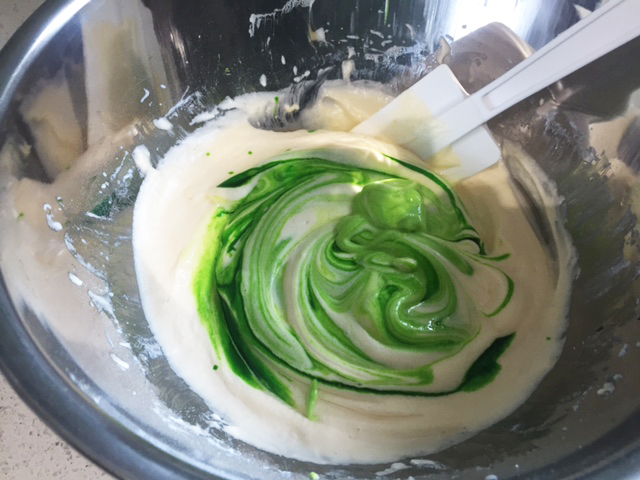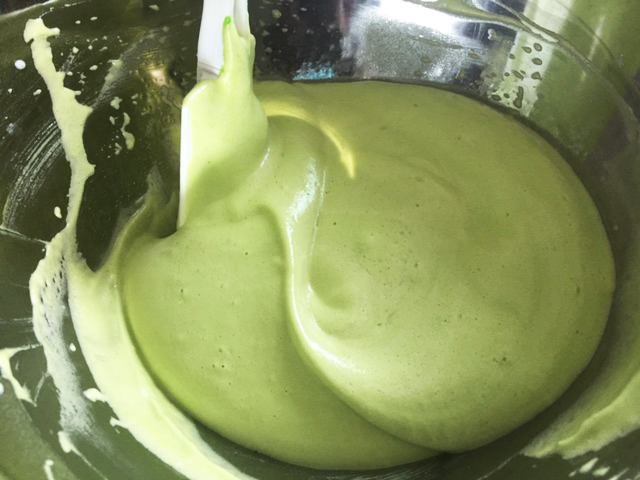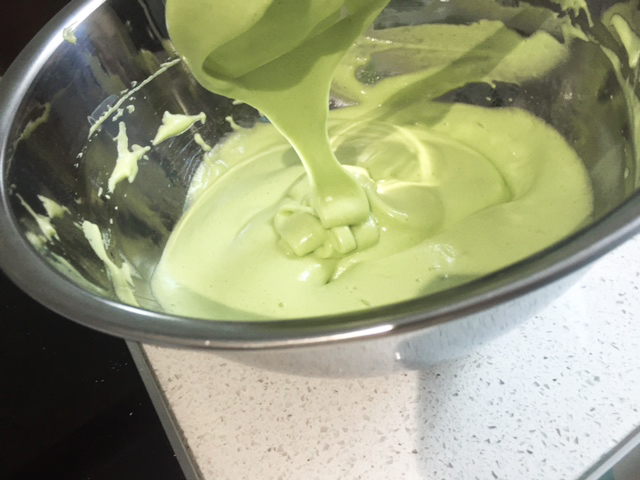 6) Bang the mixing bowl to remove big air bubbles.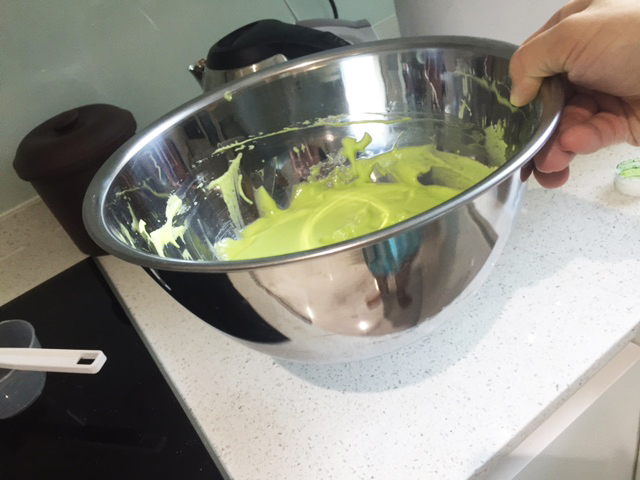 7) Pour half the batter (cos this recipe is for 2 pandan cake rolls) into baking pan and use spatula to push batter to the corners.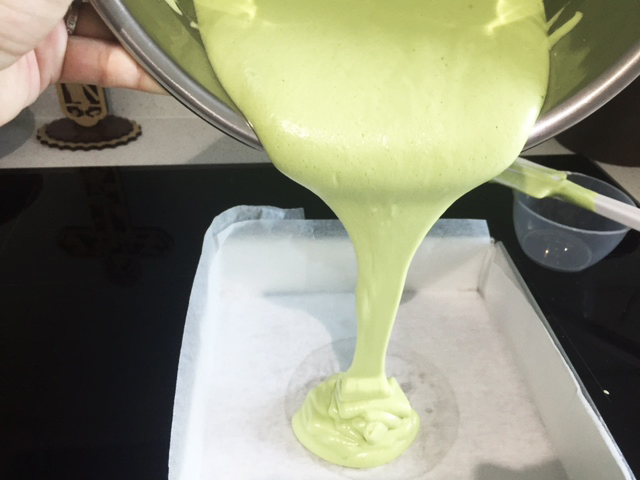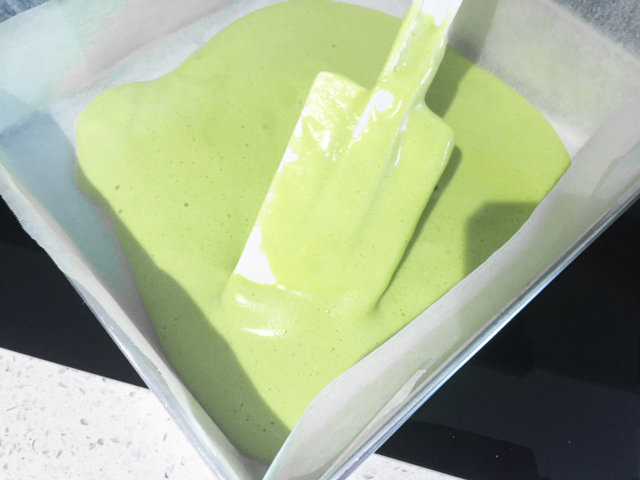 8) Bang the baking pan to remove any more air bubbles and flatten the surface for even baking.
9) Place baking pan in middle rack and bake at 170°C for 11 or 12 minutes depending on your oven. Skewer should be dry when inserted in the centre of the cake. Bake for too long and the thin cake layer will be overly dry. Repeat steps 1-9 for remaining batter.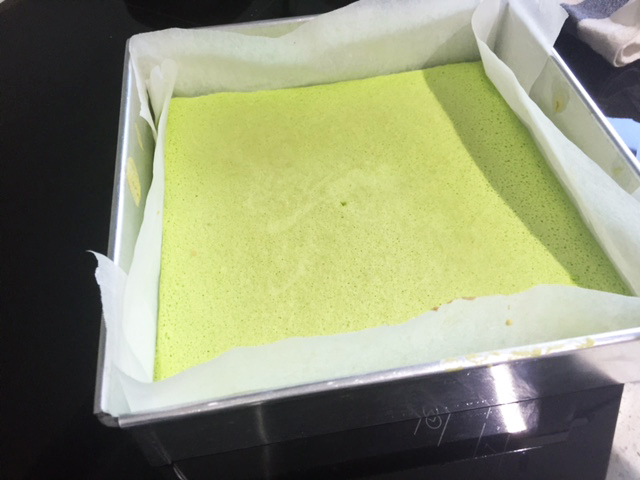 10) Cool the cake layer completely before removing from baking paper.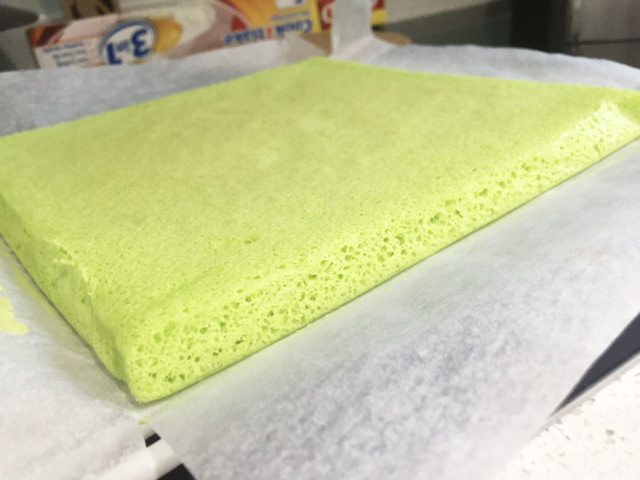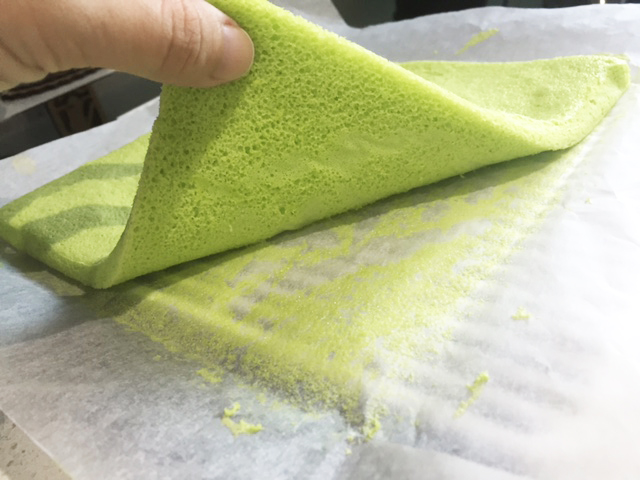 11) Spread the kaya evenly across the cake roll.
12) Roll the cake and let it rest on the edge to set the shape.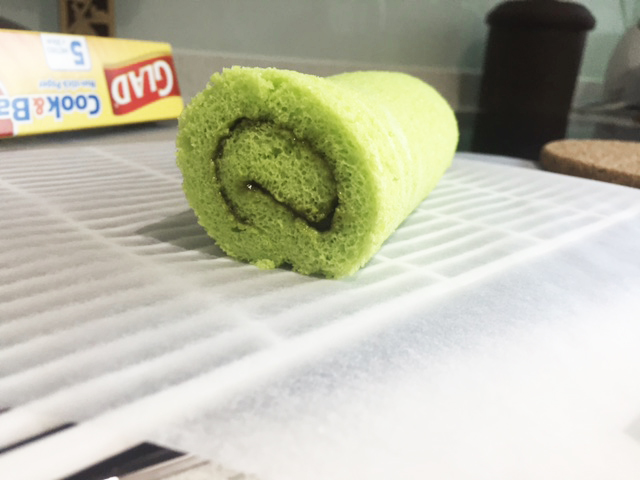 13) Refrigerate in airtight container, once chilled, serve in thin slices and enjoy!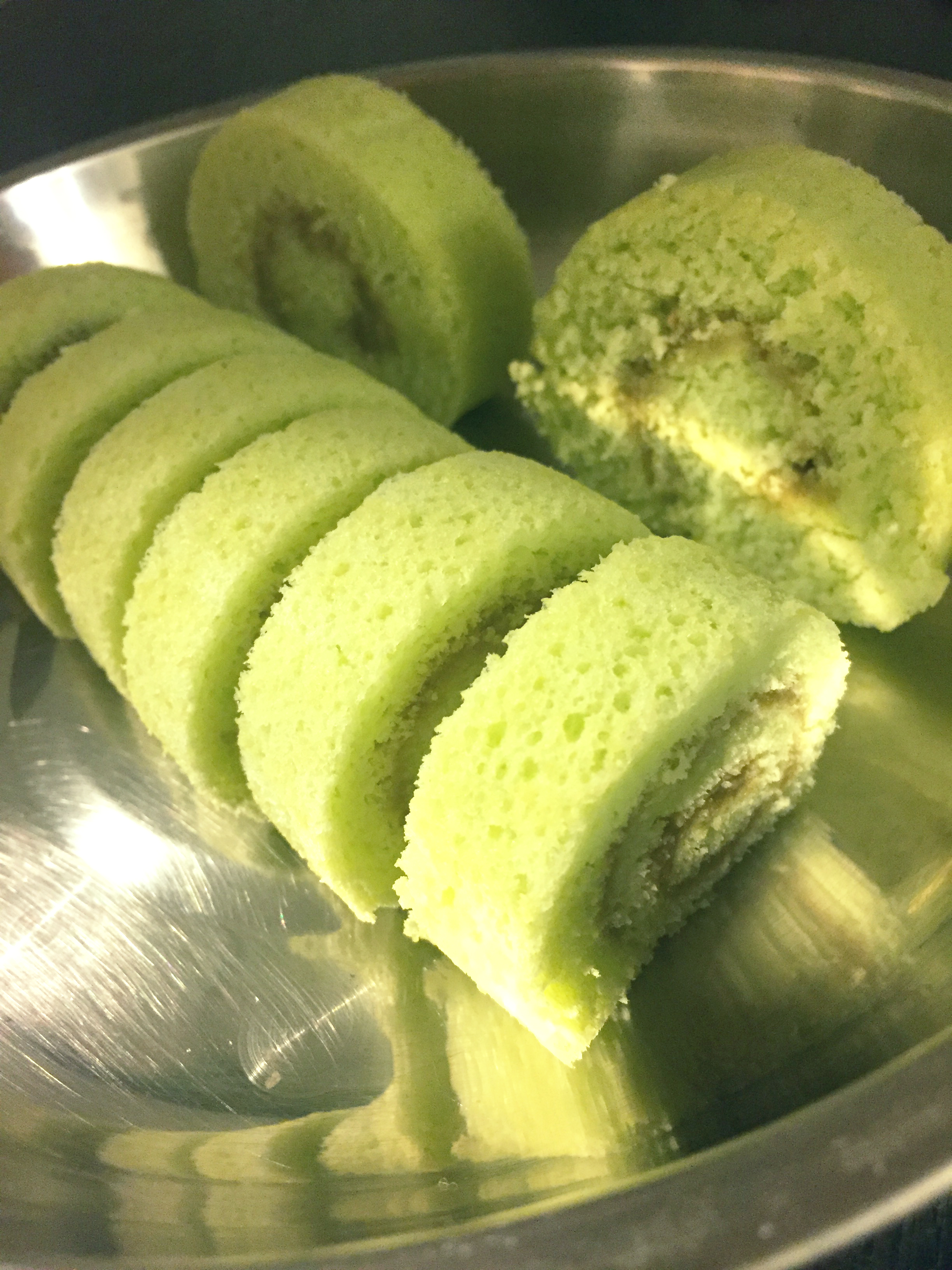 Ingredients Needed: Homemade Kaya
*Will update with pictures on this 15-minute smooth & rich kaya, but for now, just words will do cos I forgot to take pictures when I made this. Heh.
200ml coconut milk (I use the chilled packet ones, not the UHT type)
3 egg yolks (big or small doesn't really matter)
45g gula melaka or palm sugar or (3 tablespoons)
30g sugar (2 tablespoons)
1 tablespoon pandan paste *optional, I love pandan so I added this
Steps for Homemade Kaya:
1) Heat coconut milk while stirring constantly, bring to a boil and turn off heat. Set aside.
2) Using a balloon whisk, whisk egg yolks, gula melaka and sugar, until pale creamy yellow in color.
3) Pour a quarter of the coconut milk into the egg yolk mixture and mix well. Pour another quarter and mix well again.
4) Empty the egg yolk mixture back into the remaining pot of coconut milk and heat it up using low heat.
5) Keep stirring until the mixture thickens. It may look watery at first but as the moisture evaporates, the mixture will thicken.
6) Once mixture is thick enough to coat the sides of the pan, switch off heat and set aside to cool completely.
7) Pour and store in refrigerator.
8) Eat it! Or in this case, spread it onto the Pandan Cake roll! Look how smooth, rich and creamy it is!