Home Page › BB Sarah › Lao Ban Niang Confinement Review!
I've finally completed my DIY confinement and thanks to Lao Ban Niang confinement herbal package, I'm feeling well-nourished and back to my normal strong self! Ah woo!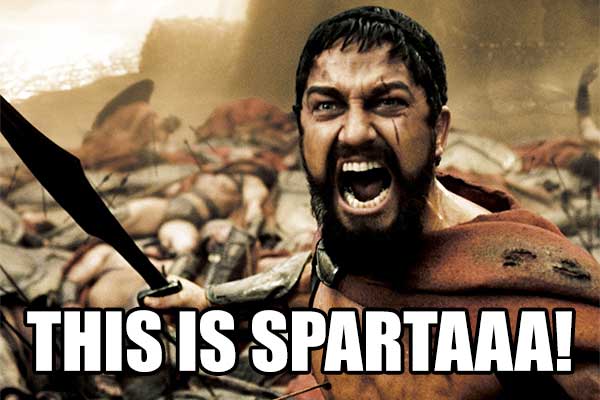 I must say, DIY-ing my own confinement wasn't as daunting as I imagined. Much credit goes to the superduper hubs Rayray for his 101% dedication in looking after me and the 2 kiddos. *Keep them busy by placing them in the tub, so clever!
With him taking care of my meals, kiddos and chores, all I had to do was to feed, burp and suntan baby Sarah, and then prepare my daily dose of yummilicious red dates tea and confinement herbal soups.
My BB Sarah so cute right? Haha.
Pantang kantangs aside, I believe in the benefits of consuming herbs that aid in the healing and restoration of my postpartum mummy body. I am after all a champion of all things natural! Besides, this IS my 3rd time baking and making a baby, so take it from me, there IS a difference not consuming any herbal tonic after childbirth.
The Body Chills of a Postpartum Mummy
After my first labour with Lauren, I went LOCO. I wanted to prove a point that taking herbal soups and tonic wouldn't make any difference, it's all just hogwash; I told my nanny not to use any herbs in her cooking, and I simply drank mineral water, not even a single sip of red dates tea. Yup, some postpartum mummies can get a lil cray-cray.
Unfortunately, that resulted in my body remaining in a "cool" state after. I would get chills at night, and have very cold hands and feet. And TMI (TOO MUCH INFORMATION) ahead, but my lochia lasted almost 2 months. YUCK!
When Joshie came along, I decided not to be so yim zim (Read: Fussy, picky, difficult etc) anymore, I drank the herbal soups my confinement nanny prepared. Although I still went ahead and broke the same confinement rules to preserve my sanity, such as showering and washing my hair (Oh it feels so good! Try it sister!), drinking mineral water from the bottle, having the air-conditioning on 24/7, tadah! I no longer had my cold hands and feet! People no longer felt like they were shaking hands with Ice Man when they shook my hands.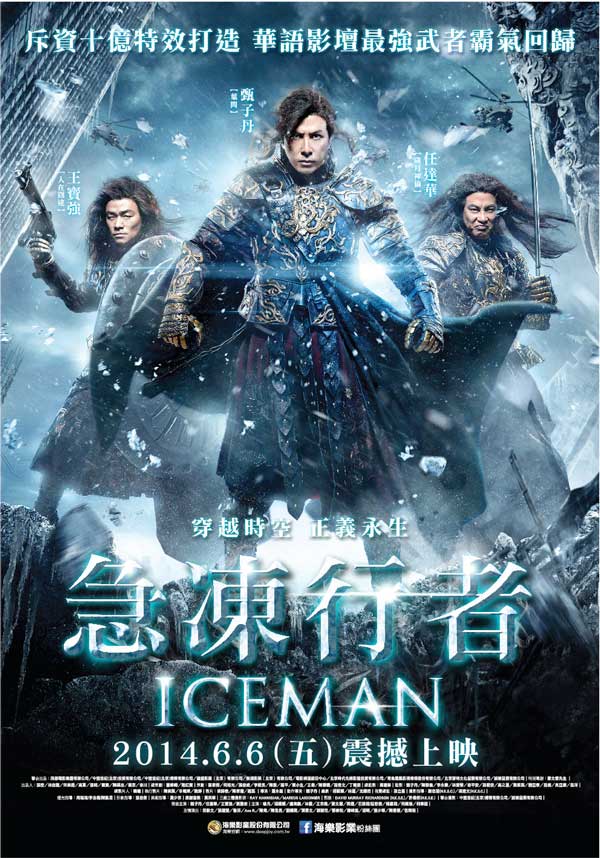 LOL. I didn't even know this movie existed. Donnie Y looks RIDICULOUS! Hahaha! Ooops I digress.
I also felt more energetic by the end of my confinement and the disgusting lochia ended even before my confinement did. I felt much "cleaner"!
And so I finally understood the traditional wisdom of taking confinement herbal soups and tea. It helps to "revert" (IKR, finally able to use it for it's actual meaning!) the post-childbirth mummy body to its pre-pregnancy state.
But Mindy, whom helped look after Joshie last year, wasn't available this time round. And that was when Rayray and I conceived the idea of a DIY confinement. That's another post for another day.
Question: If I'm DIY-ing my confinement this time round, who's going to prepare my soups and red dates tea? What herbs am I supposed to get? How much to get and when to get? If you're thinking, aiyah, I'm sure I can just google right? DIY?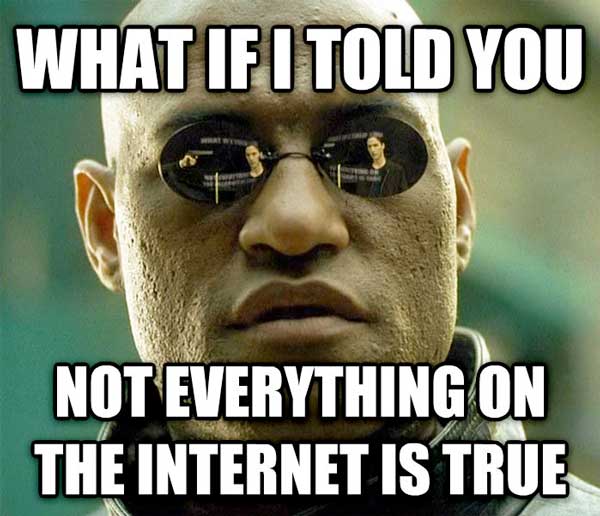 Of course not, unless you want a trip back to the hospital for OD-ing on herbs! Preparing and brewing herbal soups is serious business, cannot anyhow pluck recipes online and whack only ok? These herbal preparations contain medicinal effects and have to be prepared and consumed with care, especially when the postpartum mummy body is at its most vulnerable state.
LAO BAN NIANG 30 DAYS CONFINEMENT HERBAL SOUP PACKAGE (SGD$268)
So thank God for companies like Lao Ban Niang that have it all sorted out for us clueless mums! Look at the 30-day confinement herbal soup package set!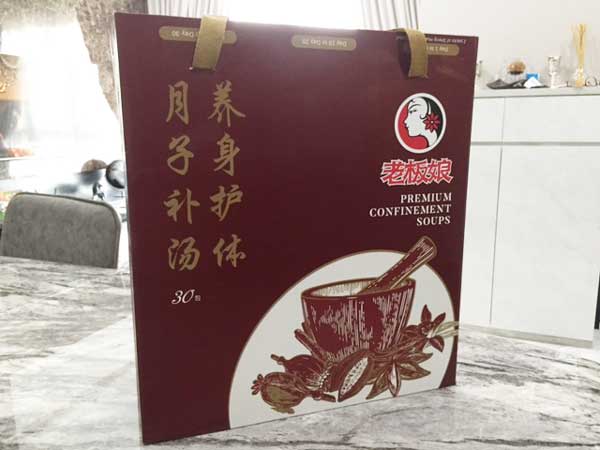 I love the neat and functional packaging; the herbs are all contained within 3 drawers that organize the soup packs into Days 1-10, Days 11-20, and Days 21-30.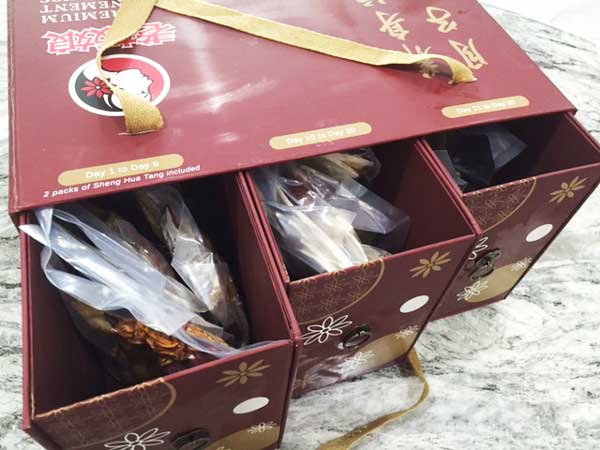 It's so easy to find the soup pack for the day! I think the good people at Lao Ban Niang really considered how frazzled new mummies are and designed their package to be as tidy and fuss-free as possible. Whether it's day 11 or 22, you wouldn't have to turn your fridge inside out just to find the right pack.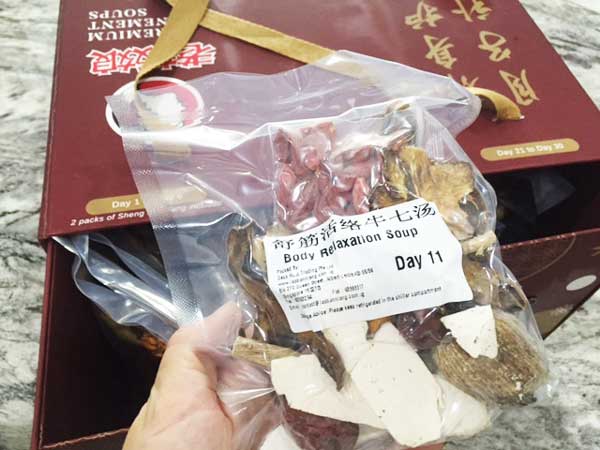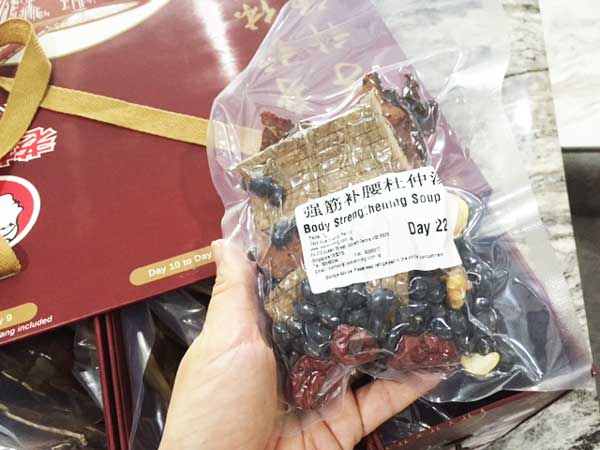 In a parallel universe, I could totally imagine my fridge overflowing with herbal packs and then losing count of which day it is, "Is it like day 10 or 11?", and then having to take all the packs out of the fridge to make sure I get the right one.
So thank God that's not the case. And the herbs have to be refrigerated, so it's really important the herbs stay organized unless you want WWIII to break out in your fridge.
If it fits, I sits! The box fits nicely into my fridge! No messy herbal packs all over the shop! Just open the right drawer and take the right pack out!
The confinement herbal package also comes with a manual for cooking instructions. It's really simple to understand and doesn't take more than 3 minutes to get ready each time, cos ain't nobody got time for complicated cooking during confinement!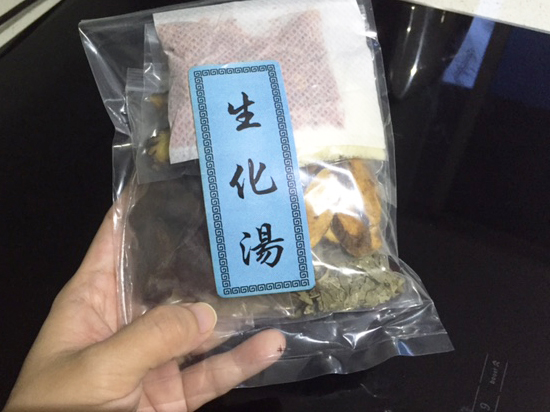 So according to my previous confinement nanny, Mindy, this pack of 生化汤, has to be taken in the first 2 days post-birth to quickly expel the lochia, ie dirty blood! Be gone from my presence, thy filthy animal!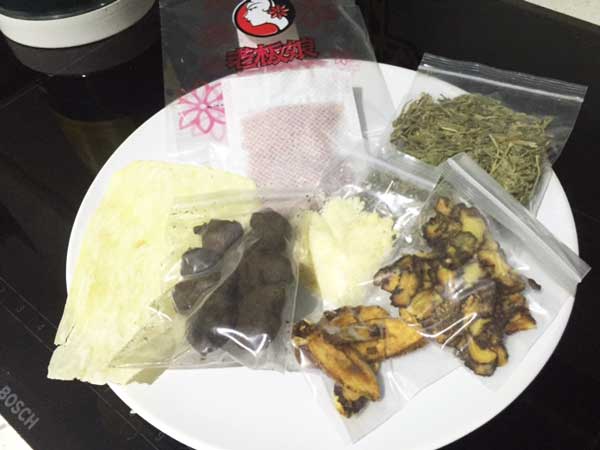 Each pack contains the herbs for brewing the soup of the day. Just add pork or chicken and it's a wonderful soup side dish for lunch or dinner. I usually just add chicken, so most of the soups tasted like 药材鸡,which I like!
This is an example of what I ate during my DIY confinement.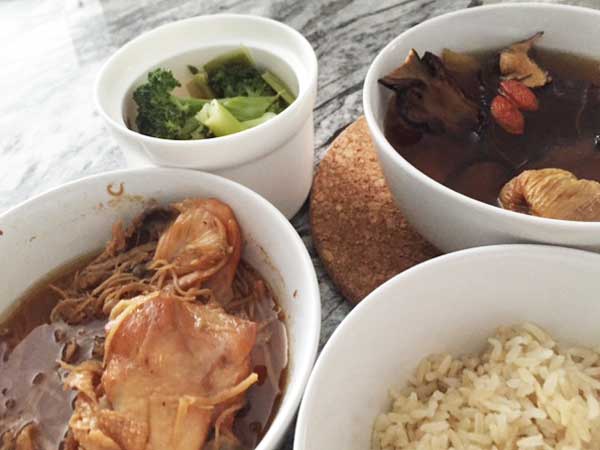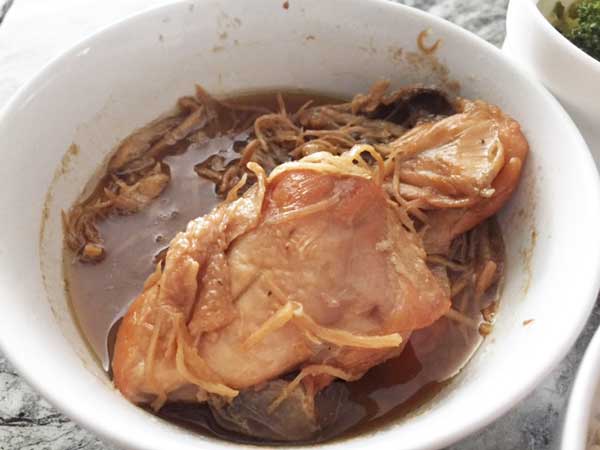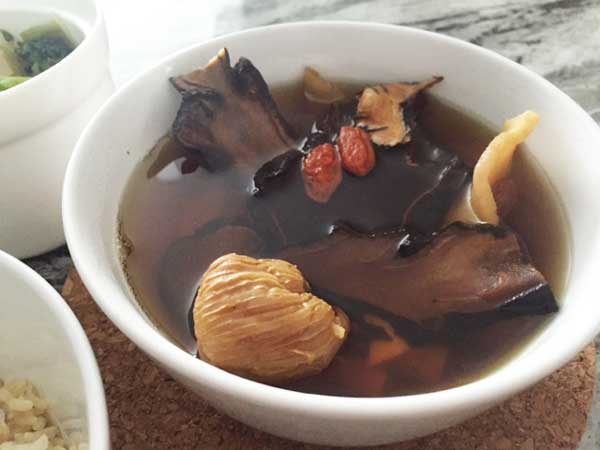 Organic brown rice, steamed organic vegetables (Broccoli, carrots, celery and spinach lovingly bought by Rayray), hakka style red wine chicken (Professionally cooked by my daddy dearest!) and a bowl of Lao Ban Niang confinement herbal soup. I must say, my confinement meals were so healthy it's almost hipster.
Overall, the confinement herbal soup packs from Lao Ban Niang were really idiot-proof to prepare and as I expected, my body is still in "warm" mode; my hands and feet are not cold at all and one added benefit, the terrible backaches I had during pregnancy are gone! 赞!
LAO BAN NIANG 30 DAYS CONFINEMENT HERBAL TEA PACKAGE ($258)
Apart from the soups, I cultivated a morning ritual of preparing 2L of red dates tea, as I so looked forward to sipping the sweet and light beverage throughout the day. In fact, it was so yummy, I didn't drink much of my bottled mineral water anymore. It wasn't heaty at all; I didn't experience constipation, heat rash or pimples, but instead, I think I look more radiant than before! *cue shameless self peeks!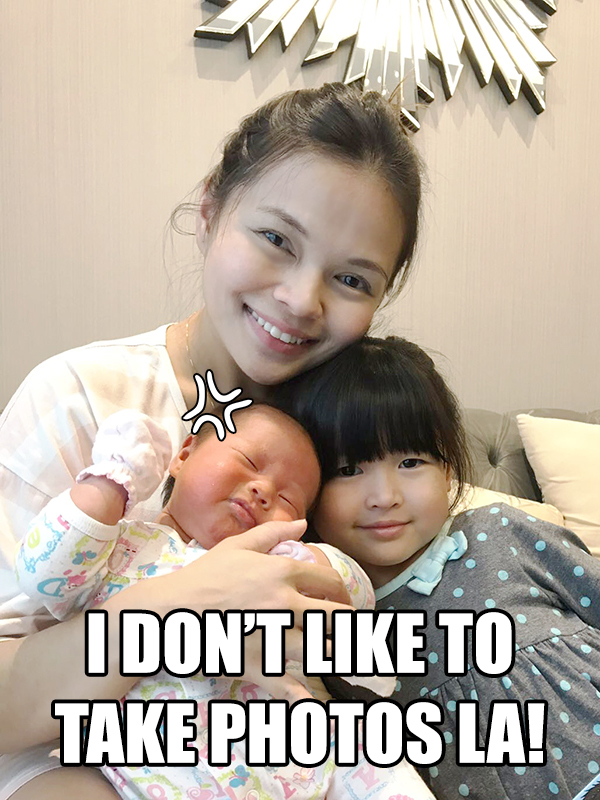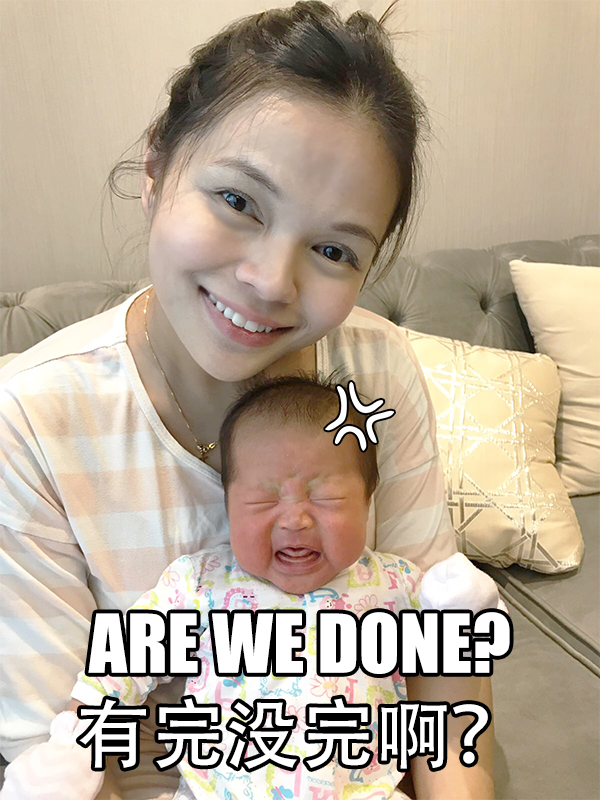 LOL! OK LA! Got makeup on hah cos I just came home and changed into my home clothes. But at least I don't look pale and scary right!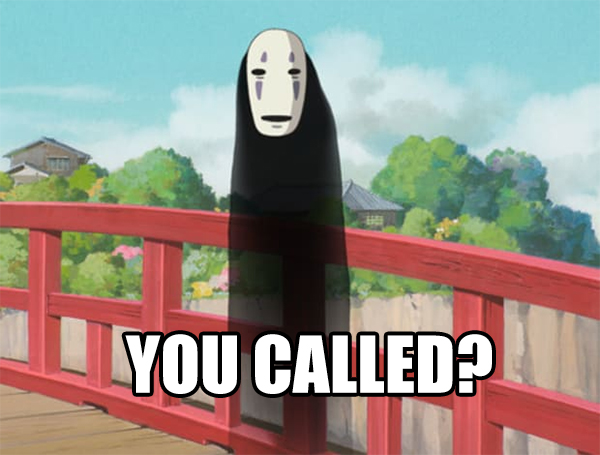 Sorry Kaonashi, I still think you're cute.
And why am I not surprised when ingredients like Red Dates, Black Dates, Wolfberries, and Dried Longan are superfoods loaded with vitamins and minerals, especially Vitamin C, which we know is essential to having beautiful skin!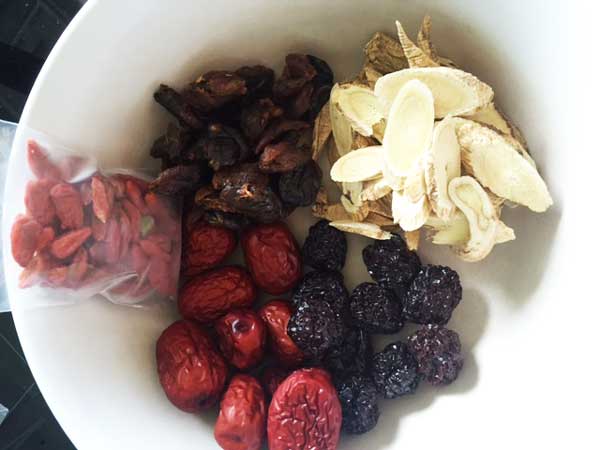 Vanity reasons aside, the tea also includes herbs like Radix Codonopsis and Astralagus that work together with the 4 ingredients above to nourish the blood, replenish the mummy's "Qi" after labour, and boost mummy's immunity to better care for the newborn. Look pretty and be strong like Wonderwoman after childbirth, anyone?
I wish. Hah! But she's just soooo incredibly beautiful I needed an excuse to post her photo. Ok maybe one more.
Swooooons. Jin swee la.
Anyway! I guzzled all 2Ls of the confinement herbal tea every single day and only reluctantly drank my bottled water when I was out of red dates tea. Sigh I miss drinking this already.
For breastfeeding moms, drinking loads of this tea has a bonus; it helps up your overall daily liquid intake, which is essential to up your milk output! More drink = more milk!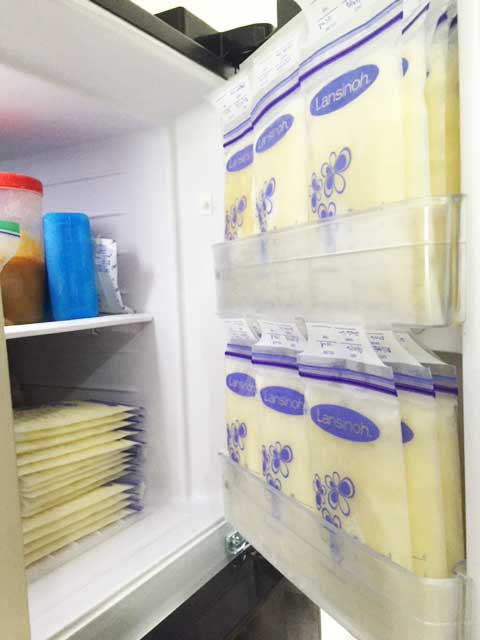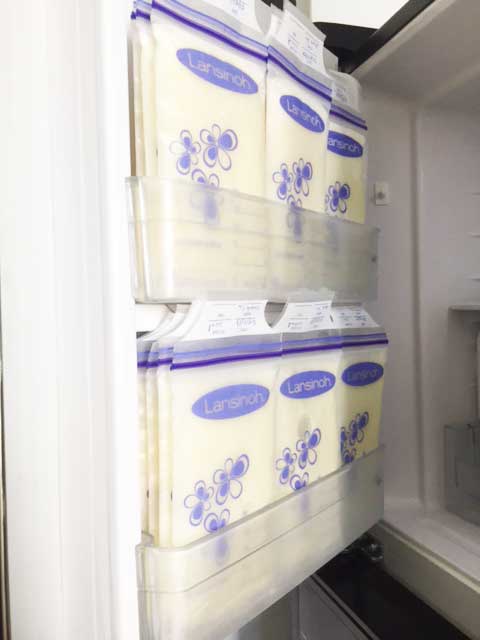 Seeing is believing! I'm quite a cow now and I'm mighty pleased about it.
Sarah latches on for all her feeds, so this is the EXTRA milk I collected using the Haakaa pump (No pumping at all! No washing of pump parts, sterilizing and drying! Hallelujah!) on top of feeding my lil gremlin! And this is only 3 weeks' worth of extra milk! I collect about 400-500ml extra milk on average a day, say mooooooo~~~, which is now used to feed both Lauren and Joshie. So much cost-savings can! Bye bye expensive organic milk! My milk is better than your milk! Hah!
My buibui Sarah has also put on a respectable amount of bah, which I believe is a sign of a good confinement!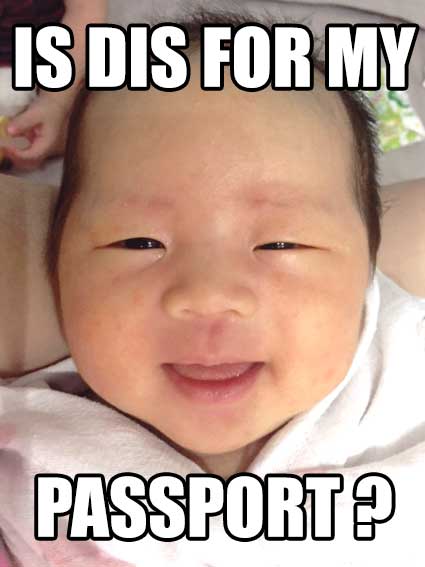 I enjoyed the red dates tea very much and miss drinking it already. Sigh.
LAO BAN NIANG 10 DAYS CONFINEMENT HERBAL SOUP PACKAGE (SGD$72) X3 SETS
I'm honestly not a fan of the "no showers, no bath" confinement rule cos I prefer to smell like roses, instead of Pringles sour cream & onion. That's just me so more power to you (Woohoo!) if you're into the whole human fermentation process; but if you're a mummy whom prefers not to turn your home into a blue cheese factory, and yet are afraid to shower for whatever reasons (No judgement! Promise!), the Lao Ban Niang herbal bath packs are really convenient and possibly God-sent.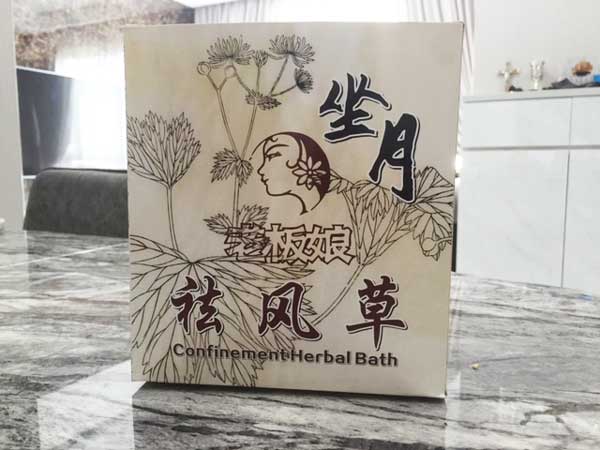 It's the first time I've tried a herbal bath and contrary to what I expected, I didn't smell like a walking 中药房 after the bath.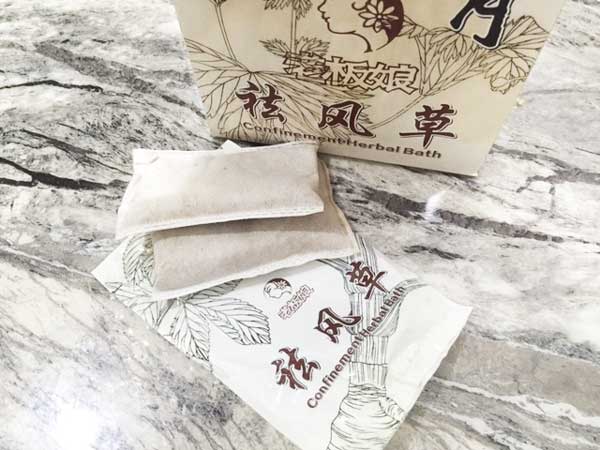 Each box contains 10 packs and each pack contains 2 sachets. So if you prefer to limit yourself to 1 bath a day, you can boil a larger amount of herbal bath by using both sachets at one go.
I actually liked how refreshing and minty the bath made me feel! You can be assured that it is a traditional Chinese formula made with top quality herbs and is supposed to expel wind and dampness, as well as to prevent and relief rheumatic condition.
No R-rated photos of me using the bath so try to use your imagination like Obama.
Haha!
Free Delivery to Your Doorstep
And because every new mummy is so free and energetic to visit medicinal halls to get their confinement herbs right AFTER they eject a baby out of themselves, SAID NO ONE EVER, Lao Ban Niang is thoughtful enough to have a delivery system in place! Once baby arrives, daddy can just make a call to Lao Ban Niang and they will arrange the packages to be delivered to your place once you're back home with your newborn.
How sweet?
This way, you can be assured that your herbs are freshly packed! And you don't even need to go out and get it.
So if you're looking for an established brand, specializing in high quality confinement herbal soup, herbal tea, and herbal bath packages, go check out Lao Ban Niang! With more than 30 years of retail experience in this industry, you really can't go wrong.
Visit their website here: www.laobanniang.com.sg
***If you're keen to buy, do visit their Booth A06 @ Expo Fair this 24th December 2017 for exclusive discounts! Don't say bojio! XOXO
#laobanniang #confinement #confinementherbs #confinementherbalsoup #reddatestea #herbalbath #sponsored